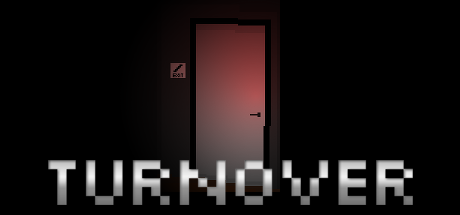 Turnover
Turnover Updated: v1.0.874
---
Notable Changes
Most graphical elements in the game now make greater use of vertex buffer objects for rendering. This will give a performance boost, particularly for lower end systems.
Music and sound volume can now be set separately in the Options screen.
All 21:9 screen scaling issues have been addressed. There were some size/positioning issues in menus and they have been taken care of.
v1.0.874 Changelog
New: Added separate options for sound and music volumes in the Options screen so they can be set independently.
Changed/All: Floors, walls, deco, shadows, and vision cones are now created/rendered using a new method. This should significantly improve game rendering performance, particularly for low end systems.
Changed/All: Minimap hint arrows (for level exit, followers) will not be shown when you are very, very close to the hints. This should fix any spinning hint arrow issues.
Changed/All: Decreased the sensitivity of joysticks during menu selection, just to help prevent any accidental changing of Options when navigating menus.
Changed/All: Clarified some HUD text.
Fixed/All: Fixed a few tiny edge cases where enemy vision cones would not render correctly
Fixed/All: Fixed a few tiny edge cases where collision would not register correctly.
Fixed/All: Fixed an issue with XInput force feedback sometimes not registering when interacting with the Fireman.
Fixed/All: Fixed an issue with fire generation.
Fixed/All: Fixed a number of 21:9 resolution menu scaling issues.
Fixed/All: Fixed an issue in the Options screen where trying to select the borderless fullscreen would fail sometimes.
Fixed/All: Fixed an issue where default binds were not being set between runs when switching from a DirectInput controller to an XInput controller, or vice versa.
Fixed/All: Fixed a tiny handful of potential crashes.
Fixed/All: Fixed an annoyance in the Binds screen where the selection blip would not play.
Fixed/Linux: Fixed a potential crash issue when a user's HOME directory could not be determined for config/save files.
Files
turnover-linux64-v1.0.874.zip
23 MB
Jan 29, 2018
turnover-osx-v1.0.874.zip
24 MB
Jan 29, 2018
turnover-windows-v1.0.874.zip
50 MB
Jan 29, 2018